Three-Year Membership Sale!

Buy a three-year membership now and receive a free, 2017-18 lift ticket to Squaw Valley | Alpine Meadows. Also, you receive a 10% discount over an annual membership.

To get this deal, call (530) 587-5437, email info@kidzonemuseum.org or visit the musuem.
KidZone Museum was picked by www.TahoesBest.com for top things to do with kids in Lake Tahoe!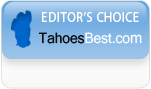 Thank you to our Visionary Circle Leaders.
Special Night at the Museum!
Families, please join us! Families with children with special needs are invited to come play at the Museum on this special night.

Friday, March 30, 5:30-7:30p.m.
Learn about our exhibits!
Creating the Outdoor Nature Area